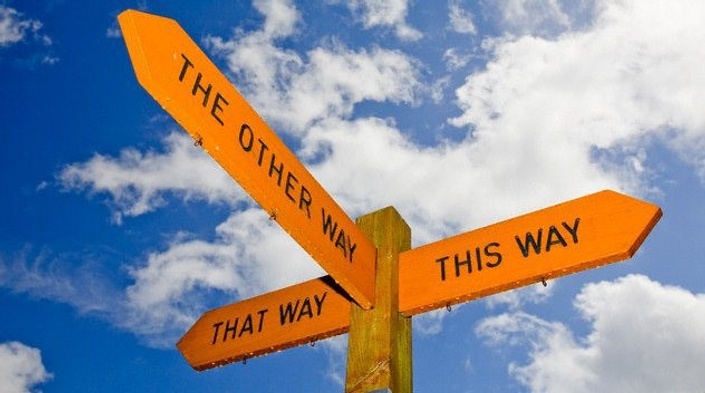 Job Burnout: When to Stay, When to Go, What to Do
How to decide what to do when burnout threatens your career
Watch Promo
Enroll in Course
Are you burned out? Burnout is an epidemic across industries, fields, and job titles -- but you DON'T have to be part of this statistic!
Job Burnout: When to Stay, When to Go, What to Do is an on-demand 6-module eCourse that will help you determine:
When you should STAY in your current position (and what to do to decrease your stress)
When you should LEAVE your current position (and what to look for in a new job)
And what you can do NOW to overcome burnout
You'll have immediate access to all 6 lessons. Each lesson contains downloadable e-workbooks and audiopodcasts, videos, short readings, Quick Checks, discussion questions, a private online community forum -- and even bonus videos to help you make the best decision for you!
BONUS: This mobile-friendly eCourse has 24/7 access for 1 full year after purchase.
Learn the specific causes of your burnout and how to overcome burnout NOW by registering for Job Burnout: When to Stay, When to Go, What to Do!
PRICE: $199 (3-payment installment option available)
Your Instructor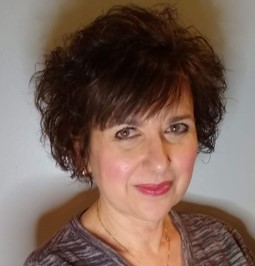 Dr. Geri Puleo, SPHR, SHRM-SCP, is the President and CEO of Change Management Solutions, Inc., an eLearning and Coaching company focused on eradicating workplace burnout and building employee engagement through the B-DOC Model. An experienced entrepreneur, keynote speaker, author, career coach, university professor, and researcher, her TEDx Talk on burnout has been viewed over 500,000 times on YouTube.
Course Curriculum
MODULE 1: Welcome and Introduction
Available in days
days after you enroll
MODULE 2: What Is Burnout?
Available in days
days after you enroll
MODULE 3: Are YOU Burning Out?
Available in days
days after you enroll
Frequently Asked Questions
What makes this course different from other online courses?
We are committed to a "HIGH TECH PLUS HIGH TOUCH" approach to learning PLUS we've made many of the lessons DOWNLOADABLE so that you can access them outside the course shell. We don't rely on just videos to help you master the skills taught in these courses – in addition to videos, we have audio podcasts, workbooks, quick checks (quizzes), and online group coaching through the course's private discussion forums.
Is there any way that I can preview the course?
YES! Just go to the course curriculum on this sales page and click any lesson that has a "Preview" button beside it – you'll have complete access to that lesson to review. Sections that have a "Start" button are blocked for review prior to enrollment. NOTE: Don't forget to click the arrow at the bottom of the curriculum section – the sales page defaults to the first few modules of the course, so the arrow will list ALL elements of the course for you to review.
Can I access the course from any of my devices (e.g., computer, mobile, tablet, etc.)?
YES! Your course is housed in the cloud, so you can access your course from any of your devices (providing that you have Internet access). PLUS the course is available whenever you want it – you have unlimited, 24/7 LIFETIME access!
How did you develop this course?
These courses are offered through Change Management Solutions, Inc.; Dr. Geri Puleo is the President/CEO/Founder of the company and has developed these courses based on over 20 years of research in the area of workplace burnout and organizational change. So, these courses are based on research PLUS her unique insights arising from many years of coaching, training, and consulting.
When does the course start and finish?
The course starts now and never ends! This is a completely self-paced online course - so you decide when you start, how much time you spend on the lessons, and when you finish. NOTE: Some courses open a new module for you every 1 or 2 days – but once the module is open, you have unlimited, 24/7 LIFETIME access to it!
How long will it take me to finish the course?
There is NO time limit – you decide when you'll work on the lessons and how much time you'll spend. In general, each video lesson is between 15-20 minutes in length and the recorded audios of the articles average around 10 minutes. All the other elements depend on the amount of time that you choose to spend to complete them (e.g., discussions, quick checks, etc.). Remember: there are NO time limits or deadlines for you to complete the lessons!
How long do I have access to the course?
How does unlimited, 24/7 LIFETIME access sound? After enrolling, you can access this course for as long as you like - across any and all devices you own. PLUS you can come back to the course to review lessons or join in the discussions at any time!
What's included in this course – is it just videos to watch?
NO, we offer much more than videos! You'll have access to a variety of learning tools that address different learning styles. These include: (1) video lessons (for the visual learners), (2) downloadable MP3 audios of the lesson videos AND the articles (for the audio learners), (3) articles that you can read OR listen to in the course shell or by downloading the MP3 file, (4) workbooks with all the lesson slides AND additional exercises to help you hone your skills (great for skill mastery and kinesthetic learners), (5) Quick Checks (quizzes to test your knowledge – don't worry, your results are private!), (6) inspirational memes to get motivated and stay motivated, PLUS (7) facilitated private online discussion forums that act as a form of group coaching for all students in the class (this means that we continuously monitor and respond to your posts in order to provide feedback, insights, tips, and recommendations).
What if I have questions or need additional help as I go through the course? Do I have to learn on my own?
One of the things that make our courses unique is that we use a "HIGH TECH PLUS HIGH TOUCH" approach. This means that we use technology to give you unlimited, 24/7 LIFETIME access to your course PLUS course-based group coaching in the form of discussion questions. In other words, if you have a question about anything taught in the course, just post it in the private, online community forum (found in the Introduction and Orientation module) OR in that lesson's discussion forum. (If you want private 1-on-1 coaching, we also offer students an exclusive 25% discount.)
I noticed that there are a lot of discussion questions in the course – what are they and how will they help me?
We believe that a "high tech, high touch" approach is the best way to learn – the discussions create a private online community where learners can share their stories! That's why we've added discussion questions to EACH of the lessons in the course – feel free to respond to the question prompt OR ask your own question in the course's private community forum (found in the Introduction and Orientation module). PLUS we will personally respond to your posts and questions as well as offer some advice and tips to implement the ideas in your own life.
Can other students read what I've posted in the discussion forums?
YES – but this is how we can create a learning community for the course. Discussions allow students to share their thoughts and ideas, as well as help other students – PLUS we monitor all discussions and provide feedback, tips, and additional advice.
You talk a lot about the discussion forums – do I have to post in the discussion forums?
NO. The discussion forums offer the opportunity to create a learning community in the course – but your participation is completely voluntary!
Are there any live events (like webinars or conference calls) included with the course?
Not at this time – however, we are planning on offering free webinars to all our students in the near future. We'll keep you posted!
Things change so quickly, do you ever update the course? I want to make sure that what I'm learning is still relevant!
YES, we update the courses annually! AND, because you have unlimited, 24/7 LIFETIME access, you'll be able to access all the new lessons with NO additional fee – even if the price of the updated course changes!
Do you guarantee results?
Because our courses focus on "soft" skills, we cannot guarantee mastery nor specific results – there are just too many different factors that can influence your particular outcome. HOWEVER, we do guarantee that you are not alone in your learning – we provide a "high touch" approach through discussion forums in each lesson PLUS a community forum where any of your other questions can be answered.
Once I've finished the course, will I still have access to it?
YES. Once you've enrolled, you'll have unlimited, 24/7 LIFETIME access to your course PLUS any revisions or additions that we make to upgrade the course!
Do you offer payment plans?
For some courses, YES. Check the enrollment section of this sales page to find out what payment plans are available. NOTE: You'll need to select the payment option BEFORE you enroll – this will automatically populate your checkout page with the payment option.
Can I cancel a payment plan?
NO. Once you select a payment plan for purchase, your credit card will be charged for each installment.
I have a discount coupon for the course – how do I redeem it?
After you click the enrollment button, you'll be directed to the checkout page – just look for the "Add Coupon" section directly below the course price and add the code in this section. Your discount will then be calculated!
What if I need additional help – do you offer 1-on-1 coaching?
YES! You can schedule private 1-on-1 coaching AND (because we value you as a student) save 25% off our regular prices. Just email us at
[email protected]
for more information or to schedule a session.
What if I'm unhappy with the course?
We are committed to providing excellent quality instruction that is research-based, relevant, and immediately actionable – so we want your feedback! Because we offer so many downloadable elements in our courses (so that you can access the lessons without being in the course shell), we DO NOT offer refunds. HOWEVER, if the course is not what you had anticipated, please reach out to us so that we can address your concerns. NOTE: Before you decide to enroll, please check out the preview lessons on this sales page – these will give you insights into how the course is taught and what will be covered.