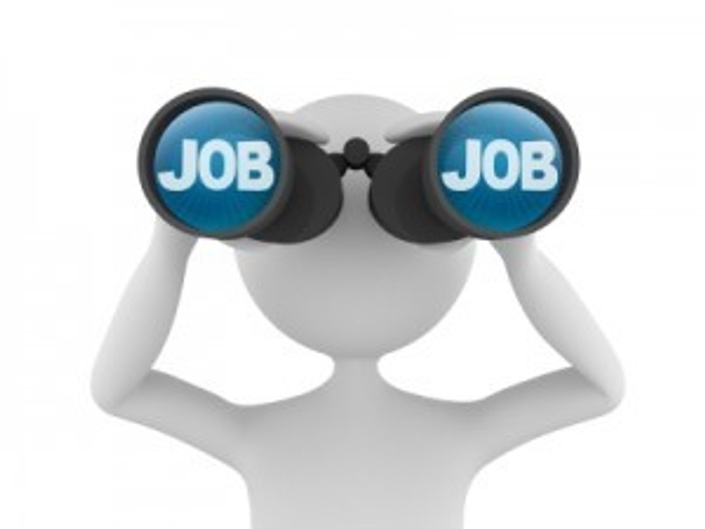 The COVID19 pandemic dramatically altered "work" as we know it.To succeed without burning out in the post-pandemic world requires a new way to work.
"A new way to work" means knowing how to find a job and manage your career in a way that aligns with your personal definition of success – without burning out.
Because job burnout is nearly ubiquitous in today's hypercompetitive workplace, it can be a formidable obstacle in not only finding a new job or career but also in excelling in your profession.
Even if you're actively creating vision boards or using productivity hacks to achieve success, you won't enjoy it if you're burned out! In fact, most burned out workers will walk away from "successful" careers due to the health problems and emotional distress associated with burnout.
The secret is to learn how to direct and take control of your professional life so that you can achieve and enjoy success on your own terms

In A New Way to Work, you'll not only learn how to find a job that will help you move forward toward the success that you want, but also how to manage your entire career so that you can move forward without burning out.
A New Way to Work is a very comprehensive bundle comprised of 10 focused courses. While you can complete the lessons in any order, I strongly recommend that you work through them in the order that they're presented. Because the modules build upon each other, you'll have the tools to craft a strategy that is uniquely yours.
Work at your own pace – you'll have lifetime access to the complete bundle (including all updates and revisions)!
Is A New Way to Work right for me?
Answer these 10 important job and career questions. If you're having trouble answering them, then A New Way to Work is the course for you:
Do you know what you really want – in other words, how do you define "success" as well as what you will do, what you won't do, and what you're willing to sacrifice in order to create it?
Can you easily weave and adapt to more effectively and efficiently respond to changes that are outside your control – as well as take proactive steps to change those areas that you can control?
Have you identified your U.S.P. (or Unique Selling Proposition) – and do you use it to craft a compelling, all-important 30-second commercial?
Are you implementing the best practices in strategies and techniques to find a job in today's job market?
How's your network doing – have you expanded your professional network to include virtual connections, too?
Is your resume formatted so it can pass the 21st century's primary recruiter – the dreaded ATS (Applicant Tracking System)?
Do you know how to sell your personal sizzle not only in the job interview process, but also in promoting yourself within your current work environment?
Do you know how to recover from job burnout and use that knowledge to change jobs or careers?
Can you spot your specific warning signs of burnout – and do you know how to adapt to overcome them?
Are you current in your job and career management strategies – even in an age of constant and unrelenting change?
A New Way to Work is a 10-course job search and career management bundle that will answer all these questions through:
Over 55 videos, 32 articles, audio podcasts, and eworkbooks packed full of actionable tips to create a new way to work
PLUS a regularly updated catalogue of references and resources to help you stay focused on your path to success
PLUS lifetime access to all the materials (including updates and additional bonuses) so this help is available to you whenever you need it most
So, scroll down this page for some exclusive free peeks into the actual course materials. If you want to create a new way to work that leads to success on your own terms, I'm sure that you'll agree that this is the right course for you.
I'm looking forward to begin work with you as you begin your journey toward creating a new way to work that leads to success without burnout!
Your Instructor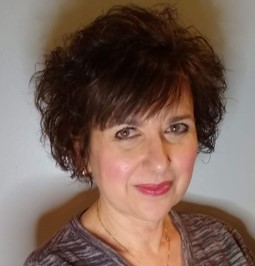 Dr. Geri Puleo, SPHR, SHRM-SCP, is the President and CEO of Change Management Solutions, Inc., an eLearning and Coaching company focused on eradicating workplace burnout and building employee engagement through the B-DOC Model. An experienced entrepreneur, keynote speaker, author, career coach, university professor, and researcher, her TEDx Talk on burnout has been viewed over 460,000 times on YouTube.
Course Curriculum
Welcome to A New Way to Work!
Available in days
days after you enroll
COURSE 1: A User's Guide to Managing Your Career (Part 2)
Available in days
days after you enroll
Frequently Asked Questions
What makes this course different from other online courses?
We are committed to a "HIGH TECH PLUS HIGH TOUCH" approach to learning PLUS we've made many of the lessons DOWNLOADABLE so that you can access them outside the course shell. We don't rely on just videos to help you master the skills taught in these courses – we also include audio podcasts, workbooks, quick checks (quizzes), work sheets, and a special "Food for Thought" to help you refine your insights and apply them to your career.
Is there any way that I can preview the course?
YES! Just go to the course curriculum on this sales page and click any lesson that has a "Preview" button beside it – you'll have complete access to that lesson to review. Sections that have a "Start" button are blocked for review prior to enrollment. NOTE: Don't forget to click the arrow at the bottom of the curriculum section – the sales page defaults to the first few modules of the course, so the arrow will list ALL elements of the course for you to review.
Can I access the course from any of my devices (e.g., computer, mobile, tablet, etc.)?
YES! Your course is housed in the cloud, so you can access your course from any of your devices (providing that you have Internet access). PLUS the course is available whenever you want it – you have unlimited, 24/7 LIFETIME access!
How did you develop this course?
These courses are offered through Change Management Solutions, Inc.; Dr. Geri Puleo is the President/CEO/Founder of the company and has developed these courses based on over 20 years of research in the area of workplace burnout and organizational change. So, these courses are based on research PLUS her unique insights arising from many years of coaching, training, and consulting.
When does the course start and finish?
The course starts now and never ends! This is a completely self-paced online course - so you decide when you start, how much time you spend on the lessons, and when you finish. Remember: you have unlimited, 24/7 LIFETIME access to the course -- including ALL updates!
How long will it take me to finish the course?
There is NO time limit – you decide when you'll work on the lessons and how much time you'll spend. In general, each video lesson is between 15-20 minutes in length and the recorded audios of the articles average around 10 minutes. All the other elements depend on the amount of time that you choose to spend to complete them (e.g., discussions, quick checks, etc.). Remember: there are NO time limits or deadlines for you to complete the lessons!
How long do I have access to the course?
How does unlimited, 24/7 LIFETIME access sound? After enrolling, you can access this course for as long as you like - across any and all devices you own. PLUS you can come back to the course to review any lesson at any time!
What's included in this course – is it just videos to watch?
NO, we offer much more than videos! You'll have access to a variety of learning tools that address different learning styles. These include: (1) VIDEO LESSONS (for the visual learners), (2) DOWNLOADABLE MP3 AUDIOS of the lesson videos AND the articles (for the audio learners), (3) ARTICLES that you can read OR listen to in the course shell or by downloading the MP3 file, (4) WORKBOOKS with all the lesson slides AND additional exercises to help you hone your skills (great for skill mastery and kinesthetic learners), (5) QUICK CHECKS (quizzes to test your knowledge – don't worry, your results are private!), (6) INSPIRATIONAL MEMES to get motivated and stay motivated, PLUS (7) ALL UPDATES INCLUDING LIVE WEBINARS (including job search and career management trends, as well as tips to avoid workplace burnout).
What if I have questions or need additional help as I go through the course? Do I have to learn on my own?
One of the things that make our courses unique is that we use a "HIGH TECH PLUS HIGH TOUCH" approach. This means that we use technology to give you unlimited, 24/7 LIFETIME access to your course PLUS an interactive community forum to post your questions or ideas. In other words, if you have a question about anything taught in the course, just post it in the private, online community forum (found in the Introduction and Orientation module). These forums are constantly monitored, so you can be sure to get a response.
Things change so quickly, do you ever update the course? I want to make sure that what I'm learning is still relevant!
YES, we update the courses annually! PLUS the last module of this course is where I'll be posting any new trends, ideas, or important information to help you manage your career. AND, because you have unlimited, 24/7 LIFETIME access, you'll be able to access all the new lessons with NO additional fee – even if the price of the updated course changes!
Do you guarantee results?
Because there are many factors that contribute to job offers and promotions, we cannot guarantee mastery nor specific results – there are just too many different that can influence your particular outcome. HOWEVER, we do guarantee that you are not alone in your learning – we provide a "high touch" approach through the course's community forum where any of your other questions can be answered.
Once I've finished the course, will I still have access to it?
YES. Once you've enrolled, you'll have unlimited, 24/7 LIFETIME access to your course PLUS any revisions or additions that we make to upgrade the course!
Do you offer payment plans?
YES. Check the enrollment section of this sales page to find out what payment plans are available. NOTE: You'll need to select the payment option BEFORE you enroll – this will automatically populate your checkout page with the payment option.
Can I cancel a payment plan?
NO. Once you select a payment plan for purchase, your credit card will be charged for each installment.
I have a discount coupon for the course – how do I redeem it?
After you click the enrollment button, you'll be directed to the checkout page – just look for the "Add Coupon" section directly below the course price and add the code in this section. Your discount will then be calculated!
What if I need additional help – do you offer 1-on-1 coaching?
YES! You can schedule private 1-on-1 coaching AND (because we value you as a student) save 25% off our regular prices. Just email us at
[email protected]
for more information or to schedule a session.
What if I'm unhappy with the course?
We are committed to providing excellent quality instruction that is research-based, relevant, and immediately actionable – so we want your feedback! Because we offer so many downloadable elements in our courses (so that you can access the lessons without being in the course shell), we DO NOT offer refunds. HOWEVER, if the course is not what you had anticipated, please reach out to us so that we can address your concerns. NOTE: Before you decide to enroll, please check out the preview lessons on this sales page – these will give you insights into how the course is taught and what will be covered.